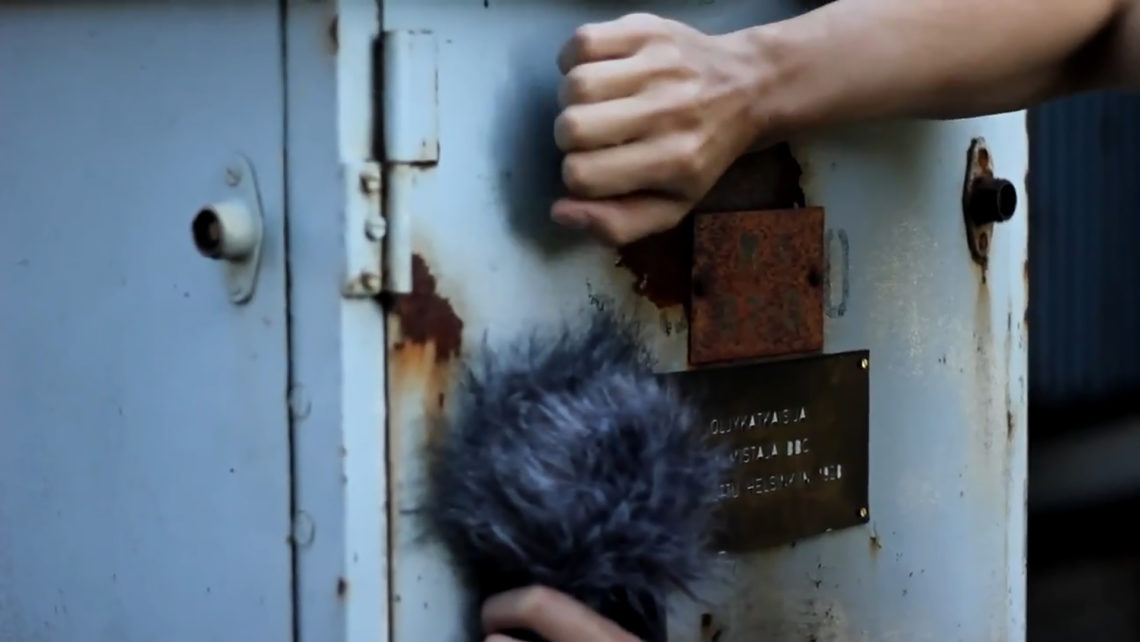 Interrumors: let's create a soundtrack
"Interrumors" was an experimental sound project laboratory, which was held at Gil Vicente Secondary School, in May and December 2018, and in January 2019. It was attended by forty teenagers between 12 to 19 years old, of ten different nationalities (China, Vietnam, Nepal, Bangladesh, India, Philippines, Romania, Guinea, Nigeria and Senegal), living in Lisbon, and residents in four neighbourhoods in Lisbon city center (Alfama, Mouraria, Graça and Arroios) – in some cases since a few years ago, in others only since a few weeks. They were all attending classes at the course of "Portuguese as a non-Native Language". This experimental sound project involved an interdisciplinary work that crossed an investigation into landscape phenomenology, music, sound art and illustration. Our objective was to observe how the urban identity is built on personal and collective perceptions and emotions linked to environmental urban soundscapes. We enquired about the sense of belonging, the redefinition of the affects, and the review of the memories of the place through the observation of sound experiences, sound memories, and the emotions linked to them. We also divided the topics of sound exploration in four axis: (1) Language, (2) Memory, (3) Daily Life and Music, and (4) Urban Life. The team that conducted this project was formed by the researcher Ana Moya, from CHAIA, U Évora , Fernando Ramalho, musician and sound artist, and Bruno Santos (a.k.a Mantraste) graphic designer and illustrator. The teenagers carried out listening exercises, collecting daily sounds using their personal mobiles phones. We observed their bodies' interaction in space, and the active creation of sounds using movement and speech. Our challenge was how to map and represent the teenagers' soundscape identities located geographically in these four neighbourhoods in Lisbon. For that reason we set up an interactive digital platform (www. Interrumores.pt).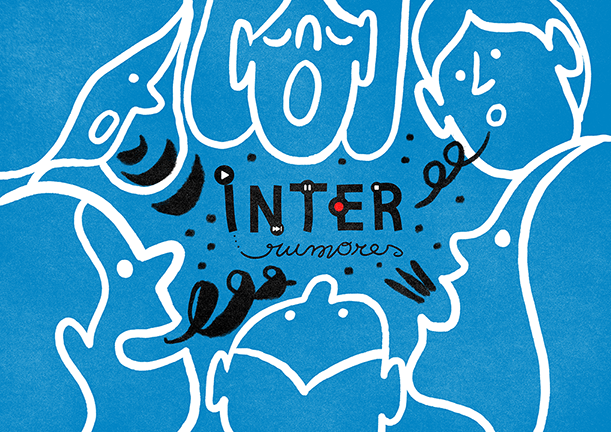 The project "Interrumors" was selected for the NextStop Festival, Multicultural Art in the Metropolitan of Lisbon, which took place in March 2019, at the subway stations Martim Moniz, Intendente, Anjos and Alameda, and it was on display at a Temporary Art Gallery at the same venue until the end of July 2019, and at Intendente em Festa Festival. For this Festival, we presented in each of the four Lisbon Metro stations, a sound installation with the four musical compositions of Fernando Ramalho accompanied by panel presentations made by Mantraste, to allow visitors, using a QR code, to enter in our website (www.interrumores.pt) and the teenager's interactive sound database.
The work methodology of the laboratory was structured in three movements:  Space Recognition, Interpreting the Body in Space , and Communicating a Somatic Landscape. 
RECOGNISE SPACE AND PLACE
INTERPRET THE BODY IN SPACE
COMMUNICATE EMOTIONS
RECOGNISE SPACE AND PLACE
With itineraries in the neighbourhoods we explored sound, body, and space identity. We could gather sound material for the axis (3) Daily Life and (4) Urban Life. The participants discovered the rhythms of space and the relationship of sound with their own bodies by listening and recording sounds, with exploratory movements around the neighbourhoods carried out both in groups, during classes, and also individually, outside the school, as homework activities in their free time. We recorded, with the use of the mobile phones, environmental sounds as well as the sounds created in the active gestural body movements in space and their own voices and conversations, thus reformulating the role of their physical presence in urban space. As a homework assignment, we asked them to observe and record their everyday life outside the school in their leisure time and share with us familiar sounds inside and outside their homes and in their cultural environments.
In the itineraries in the neighbourhoods the students, apart from recording the environmental sound of the city, at a certain moment, started talking, singing or creating sounds using their hands, feet and other instruments against walls, pavements, doors, handrails, bottles, or trash bins. The students also shared with each other the environmental sounds recorded in their free leisure time, at home or in public spaces. For example, many students recorded sounds while reading, watching TV, playing videogames, playing musical instruments, doing sport activities, cooking at home, singing, or walking with friends in the streets. For example, Suraj, born in India, took us on a sound trip by bike to Martim Moniz square to play with the fountains. He recorded his laughs with friends, his beat box sounds or his conversations in Creole language. He also made music hitting tables and chairs in the square terraces.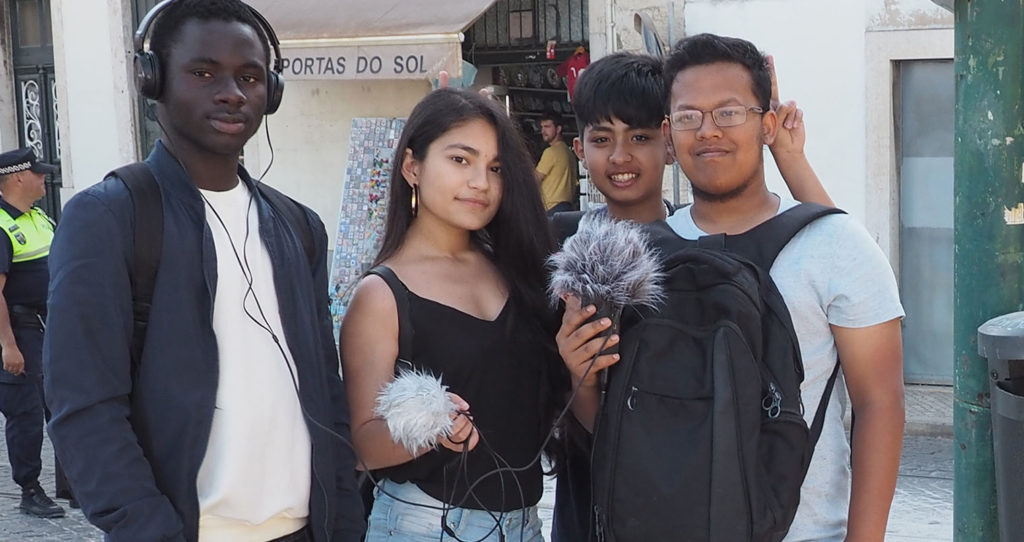 INTERPRET THE BODY IN SPACE
COMMUNICATE EMOTIONS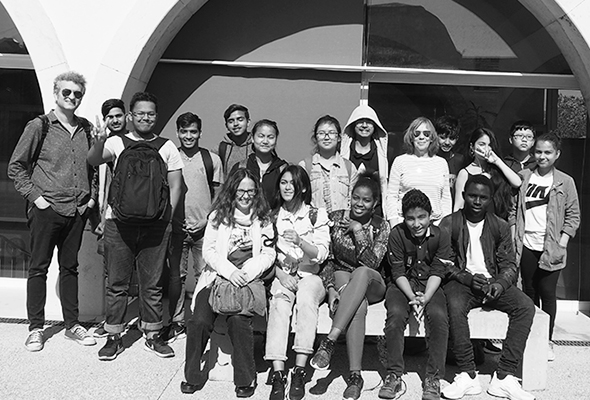 Zhihao (15, China), Rong (14, China), Ashish (16, Nepal), Sushil (16, Nepal), Manswi (12, Nepal), Kriti (13, Nepal), Prekshya (17, Nepal), Prijma (15, Nepal), Sapana (13, Nepal), Bibash (13, Nepal), Sofia (12, Nepal), Priyanka (16, Nepal), Seena (14, Nepal), Kristina (17, Nepal), Mahema (12, Nepal), Dipesh (19, Nepal), Shristi (14, Nepal), Prayash (15, Nepal), Samiur (12, Bangladesh), Tangilá (16, Bangladesh), Abidul (15, Bangladesh), Fokrul (18, Bangladesh), Suraj (12, India), Karan (14, India), Rohit (18, India), Lalit (15, India), Michele (17, Philipines), Mariana (14, Romania), Denise (13, Romania), Lamarana (16, Guinea), Ousmane (16, Guinea), Huy (13, Vietnam), Emmanuel (13, Nigeria), Khoudia (19, Senegal), Malick (16, Senegal), Milan (15, France). Assistants: Conceição Telles, Carla Neto, Carla Teixeira (Gil Vicente Secondary School teachers). Organization and logistics: Ana Duarte (Director Gil Vicente Group). Promotion: Marta Silva (Largo Residências Ass.). NextStop Production: Ana Jaleco, Raquel Fernandes (largo Residêcnias Ass.).
support and collaboration
Gil Vicente Secondary School (Lisbon), collaborated, hosted and participated with their students in Interrumors Lab. Largo Residências Association promoted the participatory artistic activities in the context of the NextStop Festival, Multicultural Art in the Metropolitan of Lisbon (2019), under the Local Development Plan (PDL)-GABIP Almirante Reis, funded by Lisbon City Council (CML), Arroios Parish Council, Aga Khan Foundation, as part of the InFusion program, with co-financing from the Asylum, Migration and Integration Funds (FAMI), consórcio (PT/2017/FAMI/210). "Interrumors: Let's create a soundtrack" was coordinated by the Center of Art History and Artistic Research (CHAIA, U. Évora).